Splitit helps NOMOS Glashütte grow globally
Scroll down to learn more
35
%
of customers chose Splitit
2
nd
Strongest payment method
Greater success
in international countries
NOMOS Glashütte timepieces
NOMOS Glashütte was founded by Roland Schwertner in 1990 in the heart of the German Ore Mountains where the art of watchmaking dates back generations. The timepieces made here are world famous and the watchmakers themselves are counted among the best of their kind. Even the name Glashütte holds significance as a protected designation of origin, and can only be used by watchmakers in that area.
To set its brand apart from other quality watchmaking companies, NOMOS focused on mechanical innovation and technical advancements. They were especially keen on maintaining independence from suppliers—and rocked the watchmaking industry in 2014 when they designed and developed their own swing system, the part that powers a mechanical watch and sets the pace.
NOMOS Glashütte is the largest manufacturer of timepieces in Germany. And they have been growing very consistently since 2012, with around 300 employees in offices around the world. NOMOS designs and produces all of their calibers in-house, which is extremely rare, and every single timepiece is made almost exclusively by hand in their facilities in Glashütte.
Even though they are now operating on a global scale, selling to over 45 countries worldwide, NOMOS Glashütte continues to identify as a "family company", with generations of watchmakers working together.
Design-oriented individuals who follow the Bauhaus style are particularly drawn to the NOMOS aesthetic, where form follows function in a minimalistic style, highlighting the unification of art and technology in their timeless timepieces. Their current interest, setting themselves apart once again from others in the watch industry, is to reach a wider audience. They already have the best value for money. Now their customers can also purchase NOMOS timepieces using installment payments.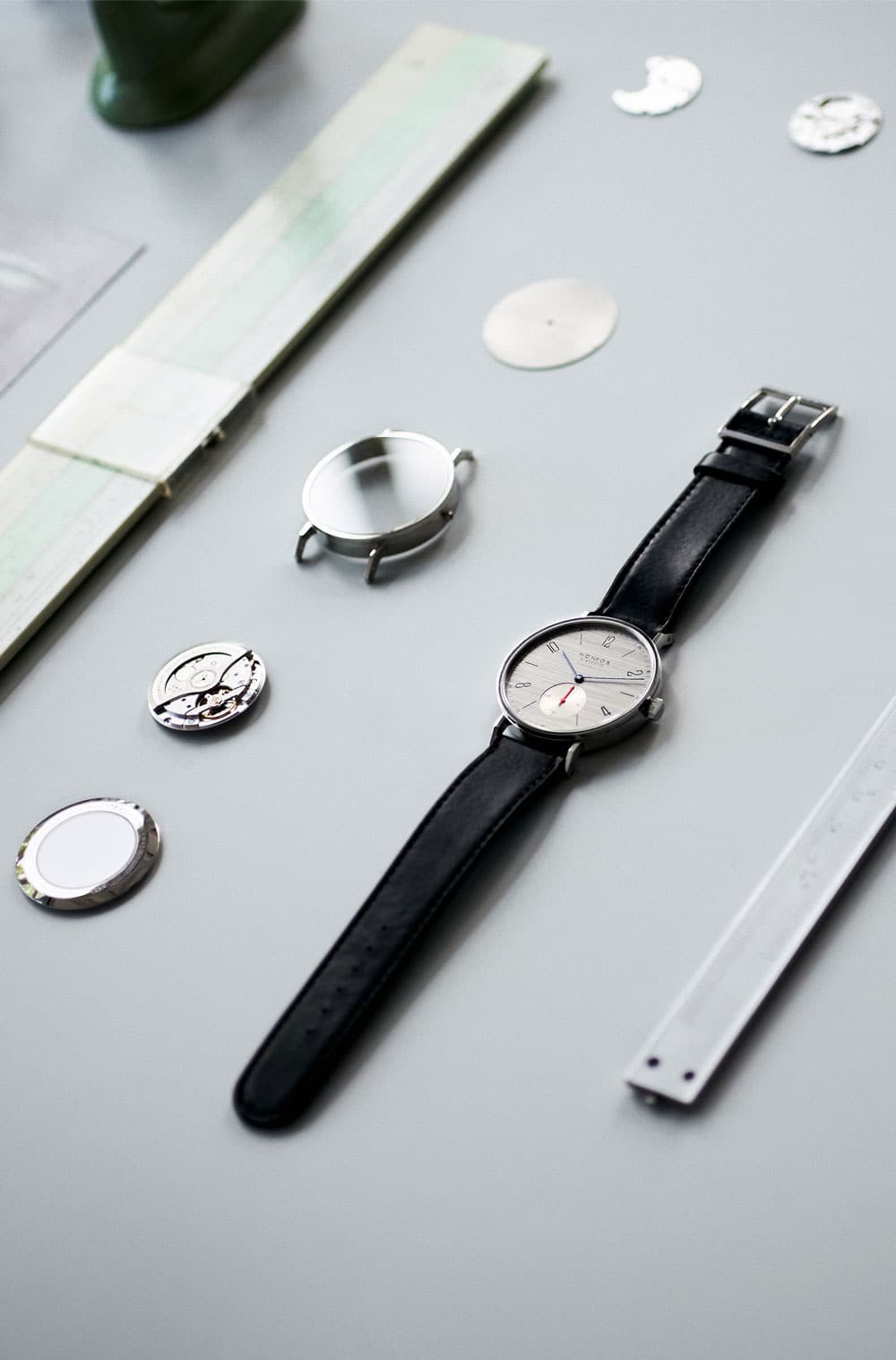 Time and technology
The current times bring about so many new ways of doing things, including a huge shift in the way people shop today. Quick accessibility to quality products is very important for today's consumers.
NOMOS Glashütte, in their quest to stay at the forefront of technology and expand their reach, started searching for the right company to offer installment payment options to their customers. However, there were two key requirements their new payment solution had to fulfill:
International application – NOMOS Glashütte operates in over 45 countries worldwide

No maximum amount – ability to cover full price of their products
Splitit was the only alternative payment solution company that was able to check both boxes.
The Splitit Solution
Splitit is the only global solution that works using shoppers' existing credit cards. There are no fees or interest and customers are not required to fill out any applications or run credit checks. It fits seamlessly into the checkout process, making it a very fast and easy option for shoppers to select.
Splitit's installment payment option greatly improves the accessibility for shoppers who want a NOMOS timepiece, but might not want to spend the full lump sum in that moment. This way, their customers can get what they want right away, with very little upfront cost, spreading their payments over up to 12 months.
Customers appreciate having installment payments as an option, and NOMOS has seen a great improvement in AOV and sales after implementing Splitit into their checkout system. In addition, Splitit is very focused on customer service, both in assisting the end-consumer with questions and issues, as well as being an active partner with retailers in developing the best customer-friendly solutions.
"The Splitit options allows for greater success in international countries, especially in the US. Around 30-35% of US watch purchases from the NOMOS Store are completed using the Splitit payment method. For the first time since being introduced in 2019, Splitit has now established itself as the second strongest payment method in the first half of 2023, right after regular Credit Card payments."
Fanni Melzer
Head of E-Commerce, Nomos