A solution that helps everyone sleep at night
+30%
increase in conversion
Partnering with Splitit
Batelle's goal was to help parents access the support they need to improve their child's sleep through a flexible payment plan that fits their needs.
"We were seeking a solution that allows our customers to pay overtime in monthly installments," Daniel Frazer, Batelle CFO, says. "Many alternative payment partners have limits on the quantum, limits on the number of installments, impose interest charges upon customers or do not have the ability to receive the cashflows quickly."
When searching for a solution, Batelle had a list of non-negotiables:
Receive funds in the month of the sale

Offer a 12+ month installment payment schedule

Interest-free option

Support high Average Order Values

International capabilities

Easy set-up and integration
Splitit ticks all these boxes.
Parents can use their credit card to fund their Splitit installment payment plan for the $1,500 Sleep School package. A pre-authorized hold will be placed on their card, which will automatically be reduced with each monthly payment.
They have the option to choose to pay over a flexible period of time, based on their budget. Because they are leveraging their existing credit card, there's no impact to their credit score, no interest, and no fees (their standard credit card terms and conditions still apply). Find out how Splitit works.
Effortless onboarding
As well as allowing Batelle to achieve all payment objectives, Splitit stood out from the BNPL crowd thanks to easy implementation.
Frazer says the process was simple to add Splitit onto the company's existing platform: "It was very straightforward, as SplitIt integrates into our Shopify store."
As well as a smooth technical onboarding process, Frazer notes that Batelle continues to feel supported by the team: "Splitit also has great resources and support for how to establish and connect the payment gateways into our existing infrastructure."
As a white-label solution, Batelle also has the option to integrate Splitit into its own branding, to create a seamless customer experience.
How Splitit supports Batelle's growth
By working with Splitit, Batelle has been able to reach more parents who need support with their child's sleep, while allowing the business to organize their internal finances in a way that supports their ongoing strategy.
"Splitit enables us to offer our product to a wider range of consumers, enabling sales growth whilst allowing us to optimize working capital," Frazer says.
This translates to a conversion lift of 30%. And in the last 6 months alone, Frazer reports that sales through Splitit have grown 15% month-over-month, indicating an upward trend.
"Splitit has been an instrumental partner in enabling us to expand our market presence," Frazer says.
While Batelle also currently offers customers the option to checkout with Affirm, Frazer says Splitit tends to be the preferred option, as customers would rather not pay additional fees for their BNPL solution.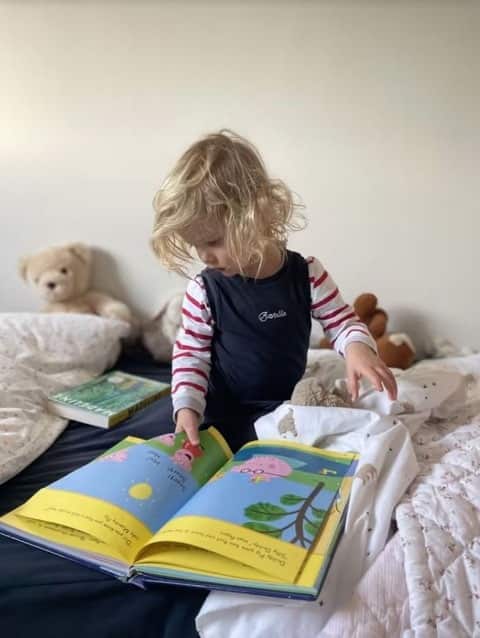 Everyone sleeps better with Splitit
Adding Splitit to Batelle's payment experience benefits customers and the business, allowing for growth across a variety of levels.
"I would recommend SplitIt to any organization looking to offer a buy now pay later solution, they are flexible and able to adjust to meet our needs," Frazer says.
Parents can choose how they want to pay for Batelle's program, Batelle is able to grow its customer base, and more children get access to Sleep School – which means everyone can rest a little easier at night.
"Splitit allows us to reach customers who would otherwise be unable to purchase and attain a sleep solution for their child." Frazer says.
If you want to help your customers access the benefits of Splitit's flexible installment-payment solution, reach out to us today.